If you ever owned one, nothing else needs to be said... if you haven't... well how can I say it ?

No words to describe the love, companionship, kisses, hugs, and all the lap warming you want...

We specialize in breeding healthy, happy, beautiful Miniature Longhaired Dachshund's with outstanding personality. Our Miniature Dachshunds are the heavy set, big boned, with super sweet, easy going, loving temperaments. Our sizes range from

8 to 12 lbs ( the way they should be).

Litters are carefully planned so every puppy gets individual attention. They are socialized and handled regularly by the time they are just days old.

When the puppies are ready to be adopted, they have already received their vaccinations and scheduled de - worming's. And given flea control with Front Line Plus.

Our puppies are NOT kennel raised.

When one of our puppies goes to their forever home, they have been in a home environment where they have heard the vacuum, t.v. washer/dryer, ect. They will be accustomed to a family life.

Al so your puppy has been started on potty training using Simple Solution wee wee pads  and it will be up to the new owners whether they want to continue with the potty training, or outside potty training.

Potential buyers are of course welcomed to meet the Sire and Dam of the puppies when visiting us.

We offer lifetime guidance and support, including training.

In addition we carefully screen all potential buyers and Will NOT knowingly sell to puppy mills, pet stores, or brokers. We reserve the right to refuse sale to anyone for any reason.

Prices are Non - Negotiable.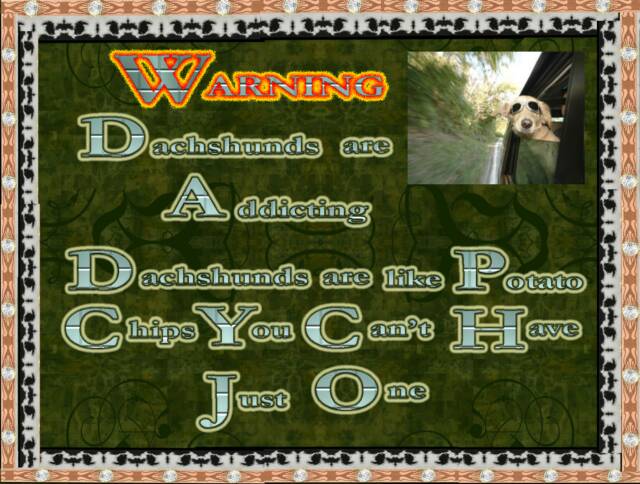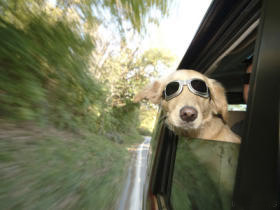 Frequently Asked Questions

Question - Do you been smooth Miniature Dachshunds?

Answer - No In my opinion there is a significant deference between the temperaments of smoothes and longhaired Dachshunds. I prefer the mild mannered longhaired.

Question How large do Mini Dachshunds get?

Answer - The size rages from 8 lbs to 12 lbs.

Question - Are the parents of the puppies on site and can I meet them?

Answer - Yes they are at our home and the parents can been seen when you come to view the puppies. After 6 weeks of age and the reason for that is because there are several reasons. The main reasons are that it stresses the mother dog. Her natural instincts tell her to keep strangers away from her babies. This is a protective instinct. The other most important reason is they haven't received their vaccinations yet. This is a measure put in place to protect the health of the puppies.

Question do longhaired Dachshunds shed?

Answer - No they lose some hair, but don't have a heavy undercoat

They are not like a Pomeranian the Pomes is a double coated dog and sheds a lot, the Dachshunds is not like other breeds that shad a lot

the Doxies doesn't have an undercoat.

Question - What are the common health concerns regarding Miniature Dachshunds?

Answer - Back problems are the most common medical problems relating to this breed. This is due to injury, over feeding and over exercise.

Questions are longhaired Dachshunds really addiction?

Answer - Absolutely. I have a clear Warning about this

If you have any other questions I have not covered, please feel free to send me an e-mail  lindalbowie@aol.com or call, 209-785-0669
I love to talk Dachshunds !

Simple Solution  potty training pads